3 Seriously Undervalued Email Marketing Strategies
Great advice usually isn't sexy.
Ask some of the world's most successful entrepreneurs about the best advice they ever received and they'll say things like:
"Make your own luck."
"Say no to almost everything."
"Invest in relationships."
It's great advice – profound even – but not exactly sexy. You were hoping they'd say something mind-blowing, something totally life-changing. Like most things in life, there are no shortcuts when it comes to success.
The same is true of email marketing. The three tips we are going to talk about today are basic – this is email marketing 101. But, surprisingly, they are often overlooked. Take a few minutes and ask yourself if your current email marketing program is addressing these three key areas. I'll bet there's room for improvement.
1. Send emails that are actually great.
I know, it's not actually as easy as it sounds.
But let's consider what constitutes a great email. It's not about flashy headlines and eye-popping graphics … it's about simplicity, readability and usability. It all comes down to content.
How many articles have you read that suggest the key to a great website is creating "great content" or the secret of successful email is sparkling copy? What the heck does that actually mean?
Here's the deal. Most articles that glaze over the creation of great content do so because the author has no idea how to do it. (Sorry, it's the truth.) Writing content that 1) resonates with readers and 2) converts readers into paying customers is an art. So few people are able to do this consistently that it's nearly impossible to find personalized instruction on the topic.
The truth about content that actually works is that success factors vary greatly from one audience to the next.
I'm no expert … I consider myself of student of content creation and marketing. But here at Vero, we've created some content and email campaigns that have absolutely killed it.
Here are few things I've learned from those efforts that you can apply to your own email:
Find your voice. Just be yourself. Everyone knows the difference between a genuine expression of excitement and a sales pitch.
Get personal. Talk about failure. Address your weaknesses. Explain the challenges you face. Everyone can relate to roadblocks.
Prove yourself. Don't beg for attention with sensational headlines. Strive for simplicity and clarity, then deliver information worthy of your readers' time.
Take HelpScout's emails as an example.
There are no frills here, no "you won't believe what happened next" headlines and most importantly, no distractions. Including the subject line, there are three sentences in this email. They pique your interest, then ask you to keep reading. That's it.
Over time, people have learned to trust HelpScout. Now, it hardly matters what the subject line or topic is, the emails get opened and read because they are from HelpScout. That is the sign of a great email.
2. Be consistent.
Choose a frequency and stick to it.
How many email marketing campaigns, especially newsletters and digests, have failed because the sender wasn't consistent enough? How many quit before their audience really had a chance experience the content? (Read 5 Reasons Why Email Marketing Fails for way more on this.)
In order to succeed with a tricky (but powerful) platform like email marketing, you have to be willing to stick to your guns for the long haul.
Why?
Because it takes time to create habits.
And your readers cannot form a habit of reading and clicking your emails without frequency and consistency, says Nir Eyal:
Companies can begin to determine their product's potential for forming a habitual behavior by plotting two factors: frequency (how often the behavior occurs) and perceived utility (how rewarding the behavior is in the eyes of the user). "The Habit Zone," as I call it, is where an action occurs with enough frequency and perceived utility for it to become the default behavior.
Groove is a great example of this. They send exactly one email per week at the exact same time. I shot CEO Alex Turnbull a note about their email strategy – which is a major contributor to their 100,000+ visitors per month (Compete.com) – and offered this advice:
One thing I'd encourage every blogger to do is to keep yourself in your readers' inboxes on a regular basis. In our early days, we'd email sporadically. Sometimes it was once a week, other times people didn't hear from us for 3-4 weeks in a row. The emails we sent after lapses like that almost always had lower open rates and higher unsubscribe rates than the previous email.

Now, we send emails every single Thursday. It gets people used to hearing from us, and our open rates are higher because of that. Even if you're not writing new posts each week, you can still send useful emails to maintain that relationship.
ProductHunt is another example of a business with consistency at its core. Their newsletters arrives every morning with no less than five new products to check out. What's now a website and mobile app began as a simple email newsletter. The daily email is still the biggest driver of traffic and engagement, according to First Round Review.
"Even though the email was super basic, it gave me validation that people cared about this content," says [ProductHunt founder Ryan] Hoover. And when he eventually decided to build the site, the email list became the most important asset and springboard for driving traffic and keeping people coming back again and again.
Because they set the expectation that subscribers will receive an email every day, they 1) are forced to stick to it and 2) don't surprise anyone when they get five emails each week.
Being consistent doesn't always mean sending emails at a high frequency. Moz, for example, has chosen to send their newsletters, the Moz Top 10, twice monthly.
Whatever frequency you choose, stick to it.
3. Grow your list by asking nicely.
Growing an email list isn't rocket science. First, you have to provide content that's useful enough for people to want more of, then you have to ask nicely for permission to email them.
There are lots of ways to ask – from pop-ups and interstitial ads to social media and Hello Bars. The tool you choose matters less than the way you ask.
Here are a few examples of permission done right.
Moz
Buffer
Backlinko
The Verge
Digg
Digg
BuzzFeed
Longreads
Modern Farmer
A Smart Bear
All of these approaches work … choose one and ask nicely.
What other "boring" email tips would you include? Let us know in the comments.
Want to send more personalized mobile and email messages to your users?
Learn more
Customer story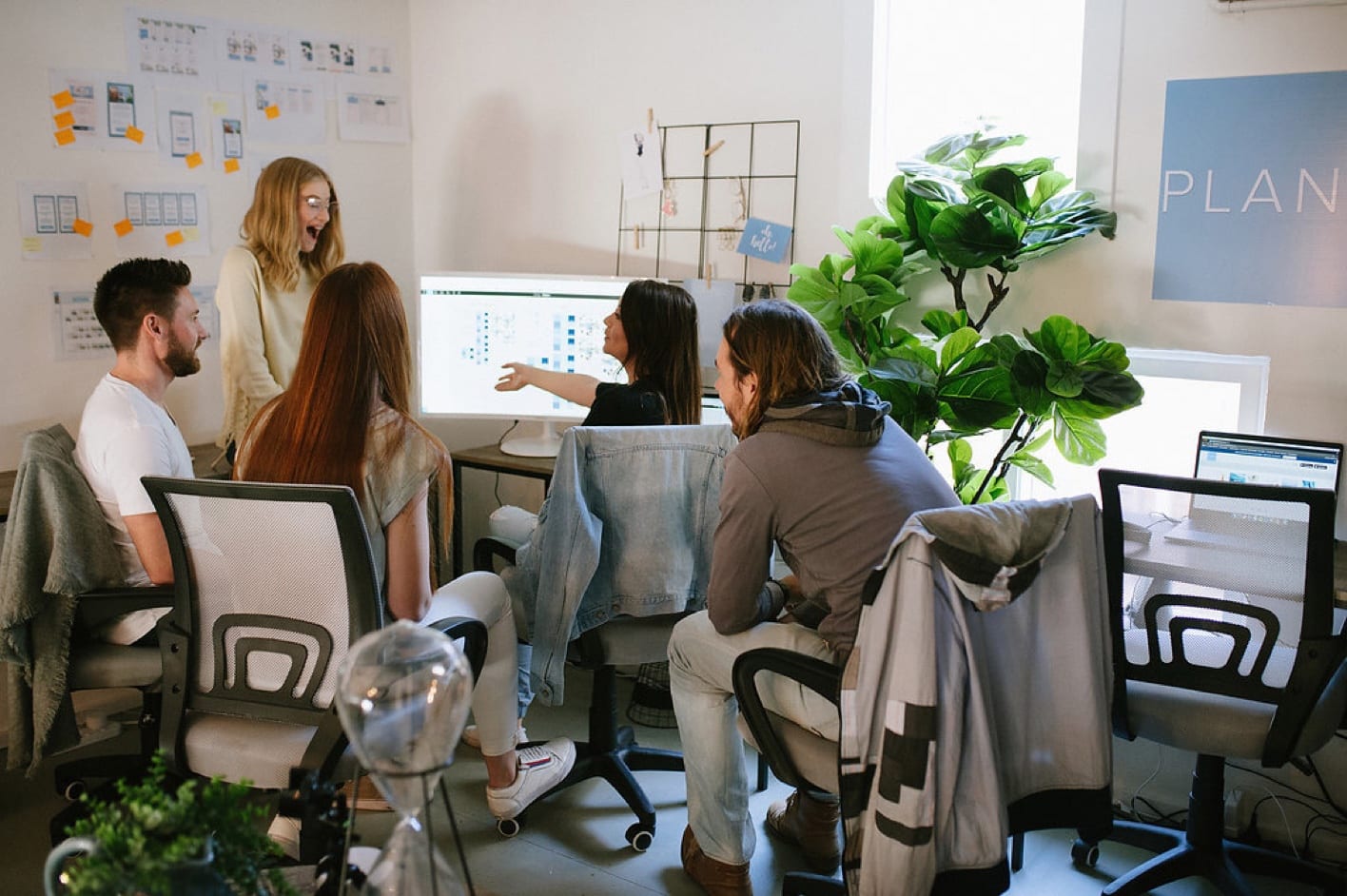 How Vero helps Plann cater to the needs of an agile startup that's scaling up quickly