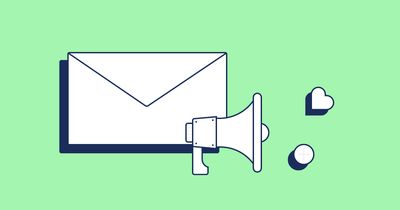 Email marketing: A beginner's guide to getting started
Email marketing is one of the oldest and most important channels you can use to connect with your users. Why? The answers are all in the numbers.
Among some very notable email stats, here are some that speak to the effectiveness of email marketing as a communication tool.
In a 2016 study done by eMarketer, 80% of SMEs in the U.S. say that email marketing has helped convert customers and keeps them around for the long haul. Organic and paid search came up second and third in the study, but were still not as effective as email marketing.
So while email is certainly worthwhile to invest in, how should you get started if you're brand new to it?
This email marketing guide will provide an overview on how to get started, making sure you get a true primer on the subject.
The origins of email marketing
Since inventor Ray Tomlinson sent the first email 42 years ago, the ability to send messages through a network has evolved into one of the most cost-effective marketing tactics used today. For those unfamiliar, Ray set up the first email program on ARPANET, the predecessor to the Internet.
Sending an email and effectively engaging customers are of course, two different things – so how did email marketing come about and how did it evolve to what it is today?
Back in 1978, Gary Thuerk, who was unflatteringly hailed as the "Father of Spam," sent a batch of 400 emails over ARPANET promoting Digital Equipment Corp (DEC) machines. Gary, who was a marketing manager for the company, sent over what was probably perceived back then as a highly-novel message, direct to customers' inboxes.
And the message resulted in $13 million in sales for DEC machines and a low number of complaints!
The evolution of email marketing
Around 1991, things started evolving quickly, driven by the arrival of Hotmail. It was the world's first free, web-based email service and it opened the floodgates for marketers to reach customers in a whole new way.
As you can imagine, up until this point, direct marketing was all done in-person or by phone, so Hotmail helped save marketers a lot of time and money.
Over time, more marketers hopped on the bandwagon, and the novelty of email marketing slowly wore off.

All the while, more regulation and ISP filtering rules came about to protect users from spammy content and overzealous email marketers.
In fact, in 2009 – Return Path reported that approximately 30% of emails did not make it into inboxes. This was a turning point in the history of email marketing, when marketers realized it was no longer good enough to just send an email out.
They would have to take into account that emails need to be delivered, opened, and read. With the arrival of the smartphone in 2012, around 40% of marketing emails were opened on mobile devices.
This changed how email marketing campaigns should be designed and optimized for different platforms. Now that we know where email marketing comes from, and how it's evolved until present day, why is it still important and how does it benefit our businesses?
Benefits of email marketing
As stated in those encouraging statistics above, email marketing seems to be a cost-effective way to reach your customers.
But what are some of the key benefits to using email marketing? What makes it more valuable than other marketing channels?
1. Email marketing can be personalized
Unlike social media, which is a one-size fits all approach – you can customize your email marketing depending on which group of customers you'd like to reach out to. Here are a few personalization tips:
Use location data to customize the images in your emails.
Use location, demographic, and past purchase data to personalize offers.
Integrate your customers' past browsing history or past purchase data to personalize recommendations in your emails.
Personalize cart abandonment emails – 65% of carts can be recaptured within 24 hours, and cart abandonment emails sent within 60 minutes have a 40% open rate.
For more, read our guide on personalizing emails using dynamic content.
2. Email marketing is measurable
Everything that you do with email marketing is measurable. This takes out the guesswork and serves to inform your strategy. In your email marketing software, you'll be able to track things like:
Who opened your email
Which links were clicked within the email
How many people unsubscribed
How many emails were opened on mobile devices
How many emails bounced
What users did on your site or in your app, after receiving your email
You'll also be able to A/B test your emails and determine the types of content that your subscribers are responding to.
Ultimately, anything that you measure can be used to understand the success (or failure) of your email marketing campaigns, and you can improve on them over time.
How to get started with email marketing
1. Determine who your audience is
The first thing you should do when kick starting your email marketing efforts is to figure out who your audience is.
You want to be crystal clear on who your customers are and what they need, and you'll be able to nail this down by creating buyer personas.
Depending on your product or service, sometimes you'll have one or several buyer personas. And to create these, you'll have to do some research. An easy way to start is to conduct surveys and telephone interviews with your existing customers.
After all, these are people that already buy into your products and services – so it's the ideal jumping-off point for profile creation.
Here's an example of how personas might look:
Another tool that we like here at Vero is the "user map." You can see Laura Klein's introductory presentation to learn more about it.
The user map provides a visual tool to help you align your customer personas, their needs, and their position in the buying cycle. It's a powerful tool!
2. Create an email list
Sometimes you already have a list of leads to work off of, but other times you might be building from scratch.
If it's the latter, here are some actionable tips on building an email list from the ground up and, if you've got some experience, a nice list to audit the basics of your strategy.
Add personalized call-to-actions (CTAs) on your blog posts and landing pages. According to HubSpot, personalized CTAs have a 42% higher view-to-submission rate, compared to ones that are just generic across all pages. Examples of these include ebook downloads or even a quiz.
Add a well-timed pop-up on your pages. This is a fine line to tread as it can be gimmicky or even irritating to your site visitors. However, if it's done respectfully – it can help build your email list.Using onsite retargeting tactics (eg. only allowing pop-ups to show up for returning visitors and ensuring they only see the popup once) is one thing to consider, and ensuring you offer something meaningful and of value in the pop-up is another.
Add links to your newsletter on emails and social. By adding CTAs on your email signature or social media, you create an opportunity for those in your network to opt-in if they're interested. It works best on social channels if you already have an engaged group of followers that would be keen on hearing more from you.
Add more landing pages. Companies see a 55% increase in leads when increasing their landing page count from 10 to 15. It isn't just about creating new landing pages, but about crafting ones that cater better to specific demographics. This is where your buyer personas come in!
Create a lead magnet. Essentially something you give potential subscribers in exchange for their email and consent. The most common lead magnets that you see in the wild today are likely reports or guides in PDF form, but can also include free trials, video training links, and quizzes.
3. Set up some KPIs or goals
Now that you have your segments set up, you'll want to do some goal-setting and figure out which KPIs you should aim for with your email marketing efforts. Here are some KPIs that you should definitely have in mind:
Number of emails delivered, otherwise known as deliverability rate (link to deliverability article). Not every email you send will make it to an inbox, so this is something important to monitor.
Number of emails opened. You'vemade it into the inbox, now you want to make sure your subscribers are actually opening your emails. To track open rates, it makes sense to check your industry benchmarks.
Click-to-open rate (CTO). This is the number of email opens, pitted against the number of click throughs – meaning how many people actually clicked on a link within your email. This is important because it determines how engaged your subscriber list is.
Inbox placement rate. Based on deliverability, inbox placement rate determines the percentage of emails sent that made it into subscriber inboxes. With this metric, you'll be able to see the difference between emails that were delivered, and ones that were not.And you'll also be able to drill down on what happened to your emails after they were sent to the target server.Also Read: Email marketing KPIs – this is how to use them
Unsubscribe rate. This is a very important metric to measure because it tells you a lot about your subscriber list. It shows you whether a decision you've made recently (eg. segmenting or new sending schedule) is working.
Hard and soft bounce rates. Emails that hard bounce needs to be removed from your list as soon as possible, because they'll never be delivered. Soft bounces indicate temporary issues such as full inboxes, or servers that are down.
Spam complaints. This is one to keep track of, because some people typically just make a spam complaint instead of unsubscribing.
Conversions. This is the most important KPI to pay attention to, because this is the reason why you're sending out email campaigns in the first place.Email campaigns have different conversion goals, and aren't always tied to a dollar value. It could be a sale, but also demo registration, or content downloads.
Below are some email engagement metrics based on a Litmus survey for additional inspiration.
Once you know what your goals are and understand which email marketing metrics to track, it's off to the races.
4. Use a segmentation strategy
After you've built up an email list, you'll be able to create customer segments so you can reach out to the right people at the right time.
Here are a few things you know when segmenting your list:
Demographics – age, gender, role, income level can tell you a lot about a person. Just be careful when asking for too much demographic data in the beginning as it may come off as too aggressive.
Email engagement – segment your lists based on open rates and clickthrough rates. After all, you should be sending different emails to customers that are happy and engaged, vs. the ones that need to be re-engaged.
Geographic area – segmenting your lists depending on where your customers are located is important, as this information can influence buying decisions. This way, you'll also be able to send out location-specific content.
Past purchases – segmenting your lists based on what your customers bought in the past lets you make recommendations for reorders or future purchases. In the same vein, segmenting by the amount that customers have spent in the past can help when recommending similar products within that price range.
Sales funnel position – one size doesn't fit all in email marketing, and you should be sending different emails out depending on where your customers are in the sales funnel.
Below is an example of how users can be segmented within Vero.
If we zero in on "engaged" users, we can see the set conditions needed to create this segment.
Email marketing best practices
While you get going on your first email campaign, we think it'll be helpful for you to keep these best practices top of mind:
1. Personalization
The success of your email marketing campaigns will rely heavily on how targeted and relevant they are.
In fact, 82% of marketers say that they've seen an increase in open rates thanks to personalized emails. This is because email marketers have a lot more customer data to work with today, and users appreciate and expect something more customized.
So there really isn't an excuse to deliver generic email campaigns. What are some of the things in your emails that can be customized?
"From" name – this is the most prominent field that subscribers see in their inbox as it has the most real estate. Customize this so the email appears to be sent from a person, vs. just a faceless company.
Subject line – the second most prominent field in an email. Adding a subscriber's name to the subject line, for example, could be a way to help the email stand out in inboxes.
Email content – now that the subscriber has opened the email, they should be able to read content that is customized to them. Say you're an e-commerce company, you can use information such as gender or shoe size to create more targeted emails.
Imagery – The images that you select for your email can be a way to improve your click-through-rates. Again, using data such as the location of your customer, you'll be able to include imagery that's more targeted vs. generic.
Dynamic content offers – Demographic and geographic data are two basic areas that you can use to customize your message content. For example, fashion brands typically do well to dynamically update the products being promoted to the subscriber based on their gender.
You could also consider using behavioral targeting tactics, which is a more advanced form of personalization.
Re-engagement – Sending your subscribers an email after they've been inactive with your product or services after some time (perhaps an "we miss you" email) is a good way to reel them back in. It's also a way to gauge if they still want to be on your email list.
2. Automation
Email marketing automation is just what it sounds like: It's automatically sending out emails to your customers on a defined schedule or based on triggers. It's an important category of emails to tackle if you want to increase engagement with your customers.
Automated emails generally fall into two categories:
Emails based on time, where an email campaign is sent to contacts at a selected time of day. This usually depends on when you think is the most optimal time for your subscribers to receive an email and open it.The below example is sending recurring emails to a segment of customers in Vero, based on a specific schedule.
Emails based on user activity, where an email campaign is sent to contacts based on subscriber behavior – such as whether they've signed up, or purchase history.
Generally, the more straightforward approach to automation is to use emails based on time – as it requires minimal data.
Also worth noting is that taking stock of your customers' behaviors (or lack thereof) is key to creating effective automated emails.
Sometimes, it's when customers don't do anything at all – that it's prime time to automate your emails and drive re-engagement.
3. Email Regulations
Since you're working with potentially sensitive data and will be sending frequent communications to customers, it's essential to comply with email regulations as they pertains to privacy and consent.
The two biggest industry terms you will come across are:
CAN-SPAM Compliance – a law that covers all commercial electronic messages. If an email marketer is doing any of the below seven things, they're in violation of the CAN-SPAM law.
Using false of misleading header information
Using deceptive email marketing subject lines
Not identifying the message as an advertisement
Not informing recipients as to where you are located
Not informing recipients how to opt-out of future messages
Not honoring opt-out requests quickly
Not monitoring messages that are sent on your behalf
GDPR – Standing for the General Data Protection Regulation, it's at the center of the European Union's digital privacy push. Despite being an EU regulation, it impacts anyone who has customers in the EU and is fast becoming a global benchmark for other regulations.
It's far more complicated than CAN-SPAM and requires work and understanding to ensure that your company is compliant. Here's an overview of GDPR to get you started.
4. Understand spam filters
Spam is bad for both customers and for your business.
Companies lost out on $676 million in 2017 due to spammy emails from fake vendors, and Facebook and Google were also swindled out of millions due to email payment scams.
That's why email service providers invest so heavily in spam filters up as a protective measure for their users.
Unfortunately, spam filters can sometimes work against the most honest of email marketers – if they're not careful about the kind of content they're sending out.
Here are a few tips to help your emails avoid the spam filter:
Only use permission-based email lists. Never email customers unless you have their consent to do so.
Use familiar "from" names, so customers know who you are.
Segment emails so campaigns are targeted and relevant.
Use addresses that subscribers can actually reply to/interact with.
To wrap up
The journey to crafting effective email marketing campaigns can be along one. Effective email marketing requires a lot of studying, tinkering, and reiterating.
It's all about educating yourself, learning by doing, running tests, and spending time focusing on your customer data and email analytics.
Ultimately it all comes back to creating email experiences that are targeted and relevant to your subscribers.
If you do this then they, in turn, will reward you with their engagement.
Want to send more personalized mobile and email messages to your users?
Learn more
Customer story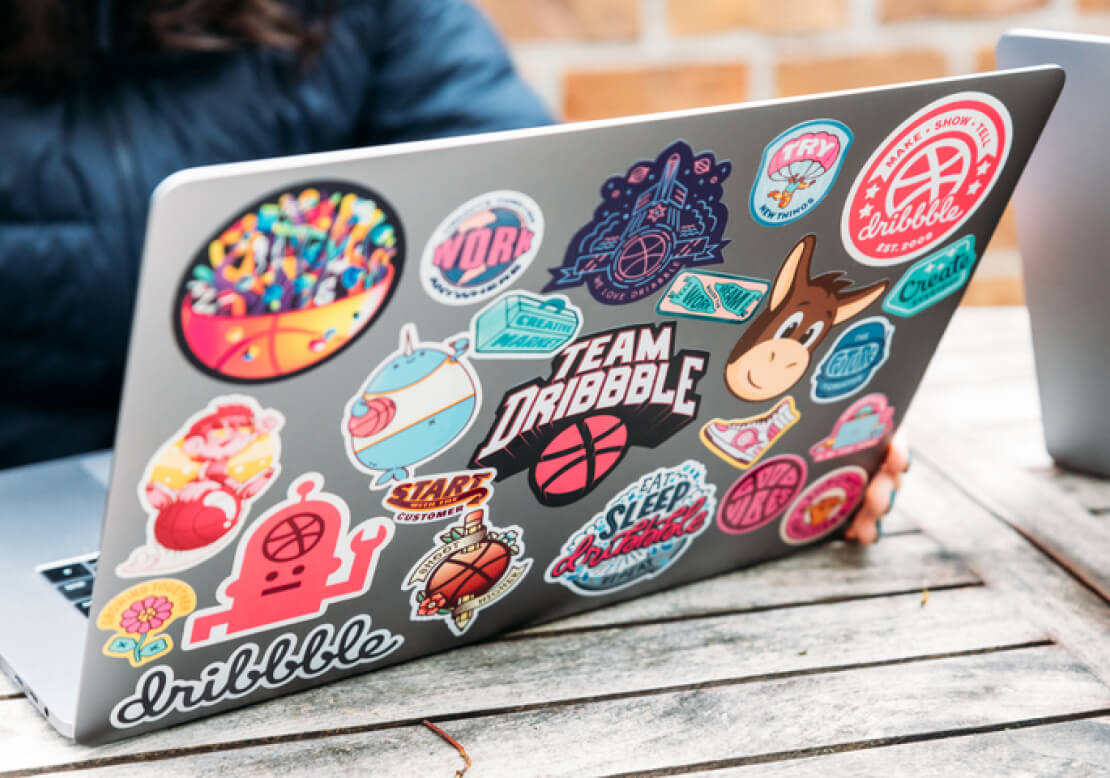 How Vero helps Dribbble take full advantage of their customer data to improve personalization