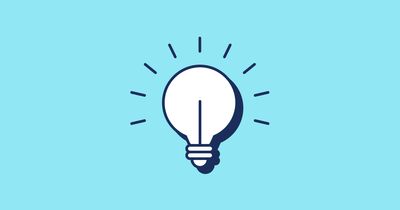 First Email Marketing Platform Built Specifically For The Modern Data Stack
The new product completely redefines email marketing software by not storing customer data, instead allowing users to query their user data directly at the source and send personalized newsletters using the query results.
Sydney, Australia, 7th March 2022
Australian MarTech startup, Vero Newsletters, today announces the launch of the first-ever email marketing platform built for the modern data stack. The platform is designed to help data-led businesses connect to their existing user data to send better, cheaper emails to more precisely segmented audiences.
After recently closing a $4 million funding round from Square Peg Capital, Vero has continued to build on the early success of its stalwart automation product, Vero Workflows, by bringing email marketing to the modern data stack.
"Unlike current marketing platforms that copy and sync user data from a data warehouse into the vendor's platform, Vero Newsletters sits as a neat layer directly on top of your data warehouse. This allows users to query their user data directly at the source and send personalized newsletters using the query results," said co-founder and CEO, Chris Hexton. 
Launched in beta six months ago, the email platform is growing quickly, with 20% month-on-month growth in paying customers and a 1,300% increase in emails sent through the platform last month alone. "As product-led businesses accumulate more data, we are seeing a surge in demand from users who want to use SQL to query their data directly at its source so they can send more targeted emails from a single source of truth," says Hexton. 
With its growing community of early adopters like Dribble, Monzo, Dovetail and Aussie FinTech uno Homeloans, Vero Newsletters is completely redefining the MarTech software business model by reading data directly from data warehouses or databases, as opposed to the current duplicative process of storing data in both a warehouse and a marketing platform.
"Vero is a game-changer for us. Email has traditionally only been able to operate as a communication channel but Vero Newsletters actually enables us to treat email as an extension to the User Interface and core product application itself," said uno Homeloans CEO Vincent Turner. "We think this is a better customer experience and with Newsletters we've been able to achieve this efficiently, securely and cost effectively — it's fundamentally a much better way of doing things".
The platform is built to be modular so businesses can switch out data sources as they scale. Startups might move from something light like Airtable or Google Sheeets  in the early days to their product database and then scale to something like Snowflake or Amazon's Redshift. Some users might choose to plug in different data sources for their different messaging use cases.
Vero Newsletters currently integrates with popular data sources such as PostgreSQL, MySQL and Redshift, with plans to roll out integrations with Snowflake, Airtable, Snowplow and BigQuery in upcoming product releases. "With a few simple SQL queries, companies can transform their existing data stores into highly segmented, accurate, and effective marketing messages. Because users aren't copying and storing data in Vero Newsletters, Vero is in the unique position of only charging users to send emails, not store data. Differentiating ourselves by not storing customer data means we're not only cheaper but more compliant because users are storing their data in fewer places. " says Hexton.
About
Vero builds game-changing marketing software for the modern data stack. Founded by Chris Hexton and James Lamont, the duo went through the Startmate accelerator program in 2012 and launched a classic SaaS marketing automation tool, Vero Workflows. After eight years of growth, Vero raised $4m from one of Australia's leading technology venture capital firms, Square Peg Capital to build Vero Newsletters. Vero Newsletters is the world's first email marketing platform built for the modern data stack. Vero believes in doing the right thing and doing things right. We're driven by our mission to build quality, purpose-driven products that help marketing teams get more out of their data.
Vero is headquartered in Sydney, Australia with teams distributed across America, Lisbon, and Hong Kong and is backed by Square Peg Capital. For more information, visit Vero's website, and follow Vero on LinkedIn.
---
Want to send more personalized mobile and email messages to your users?
Check out Vero, customer engagement software designed for product marketers. Message your users based on what they do (or don't do) in your product.
Learn more about Vero and consider signing up for a free trial. No credit card required.