Introduction to Big Data for Email Marketers: The Mindset for Email Marketing Success
It's time we welcome a new era of email marketing.
"Bulk" email is gone and it's not coming back. Our technology is too good for it and our attention spans are too short for it. With all the noise out there, your emails have to seriously rock to stand out from the crowd.
Luckily, every marketer has access to the tools they need to take email to the next level. What's often needed is simply a change in perspective.
The Mindset for Email Marketing Success
The old email marketing mindset looked something like this:
Bulk email is as effective as the junk mail you throw away before even opening. Since it's not personalized or data-driven, it's a race to the bottom. It's expensive and highly ineffective. There is a better way!
Here's your new email marketing 2.0 mantra:
"Don't market to the the lowest common denominator. Use data and personalization to reach the right people at the right time."
With this new guiding principle burned into your mind, you can begin to examine exactly how to approach your content, copywriting, subject lines, campaigns, segments and calls to action.
An Introduction to Big Data for Email Marketers
The key to email marketing 2.0 is data. It didn't used to be accessible and easy to use, which is exactly how your inbox got flooded with all that junk. Marketers just guessed. Times have changed, though, and now every marketer has access to tools that can make data easy to collect, analyze and act on.
Let's say, for example, that you run an e-commerce business. You have a database of customers and their purchases. You have another database that you use for your email newsletter where you send occasional updates about your product or company. Besides that, you have some Twitter followers, a Facebook fan page and an active blog.
Read Also: Email Marketing KPIs, This is How To Use Them
Many of the same people interact with you on these different channels but because the databases can't communicate with each other, you have no idea what exactly is driving your sales. If someone clicks a link in your newsletter to a blog post, then views a product page but doesn't actually make a purchase until two days later when they click a link in a tweet, you can't track it.
A New Mindset = Better Email and More Sales
Let's approach this scenario from the email marketing 2.0 angle. Here's how the situation might be different.
You write a blog post and schedule an email for your subscribers. Some of these people have already made purchases while most have not. You segment the list and send it to your customers first. They get early access to your content, which makes them feel good and gives you feedback so you can tweak the content before sending it to the list of non-customers (which is much larger). Non-customers get an email with a link to the same post.
Once the email is sent, visitors start showing up to read your post. On the blog, you are A/B testing two calls to action. One asks visitors to download an e-book while the other suggests more content they might like (and that you know converts).
Throughout the blog, you mention and link to products. As visitors check out these products, you are tracking events in your database. For customers who are logged in, you know exactly which products they are looking at and how they got there. When a customer views the same product page twice in one week, you have an email that automatically triggers showing them a testimonial about the product and offering 5% off if they buy within 24 hours.
Read Also: Email Marketing Best Practices
For the rest, you are tracking them with cookies and gathering data which you can later attribute to a customer profile once they make a purchase. Using a re-marketing tool like PerfectAudience, you can show them ads for the products they've viewed on your site when they head off to Facebook, Twitter and other sites.
With each new blog post and email, you collect more and more data that shapes the way you construct your landing pages, product pages, what content you write and how often you email them. No email is ever a "blast". Each has a purpose that can be tracked and improved on.
Welcome to email marketing 2.0.
All In: How to Get Started with Email Marketing 2.0
In a matter of minutes, you can get the tools you need to make this kind of marketing a reality. While we obviously recommend Vero, there are a few other platforms with this capability that you can check out. Whichever platform you choose, here are some tips to get you started.
The Obvious Tips
Add more value than ever. Moreso than ever, value is the name of the game. When I look around at some of the best emails I get, they deliver massive value. Take HelpScout for example. Their content is so good that it would never cross my mind to delete one of their emails. That weekly newsletter is my gateway to learning something profound about customer support. A reputation like that isn't earned overnight but their hard week has payed off big time. Their newsletter now boasts more than 50,000 subscribers.Whether the newsletter itself or the content it links to is great, make sure the people on your email list can't get enough.
Go mobile. I know, everyone is sick of hearing this one. It's so obvious. Still, 48 percent of emails are opened on a mobile device and just 11 percent of marketing emails are optimized for mobile (source plus more stats). There's a huge disconnect in the way marketers talk about mobile and execute on a mobile strategy. Spend the time to either design a mobile responsive HTML email template or buy a great template. In a pinch, you can always send a plain text email too.
Take it one step at a time. You aren't going to be able to implement a data-driven, personalized email strategy in one day. Start by importing your contacts and segmenting them as much as you can. A really good campaign moves people dynamically from one campaign to another based on their behavior so spend time outlining your customer lifecycle and matching the appropriate emails with the right people and time.
The Not-So Obvious Tips
Take personalization to the next level. Including someone's first name in an email is a great start but as you collect more data, personalization can be so much more powerful. Event tracking is where personalization gets really interesting. When you track events, like a SaaS user failing to login for two weeks, you can automatically trigger emails based on the size of their business, annual revenue, number of employees and past usage history. For most marketers, this would take the place of no communication at all, so it's nearly guaranteed to drive more sales and user engagement.
Perform an email audit. Here is a classic email marketing problem. A company sends promotional emails that few people open and read but sends transactional emails — receipts, notifications, welcome notes, etc. — that lots of people read and open. The issue is that transactional emails are opened at up to 8x the rate of promotional emails yet they have little to no marketing value.The key is finding the sweet spot. An email that people need and actually want to open but that also moves them closer to a sales goal.Your transactional emails are likely sent by a third party, so they accomplish a function but do nothing for your marketing efforts. Find every email that your customers could possibly receive from you or on your behalf and start optimizing them. You can read A LOT more on transactional email here.
A/B test like your life depends on it. Take advantage of every opportunity to run an A/B test. This holds true for emails, where you can test subject lines, "from" addresses, body copy, calls to action, plain text vs. HTML, time of day, day of the week and a number of other factors. You can also A/B test:
Above all, the key to killing it with email is to think big. What's your next move? Let us know in the comments.
Image via Matthias Rhomberg
Want to send more personalized mobile and email messages to your users?
Learn more
Customer story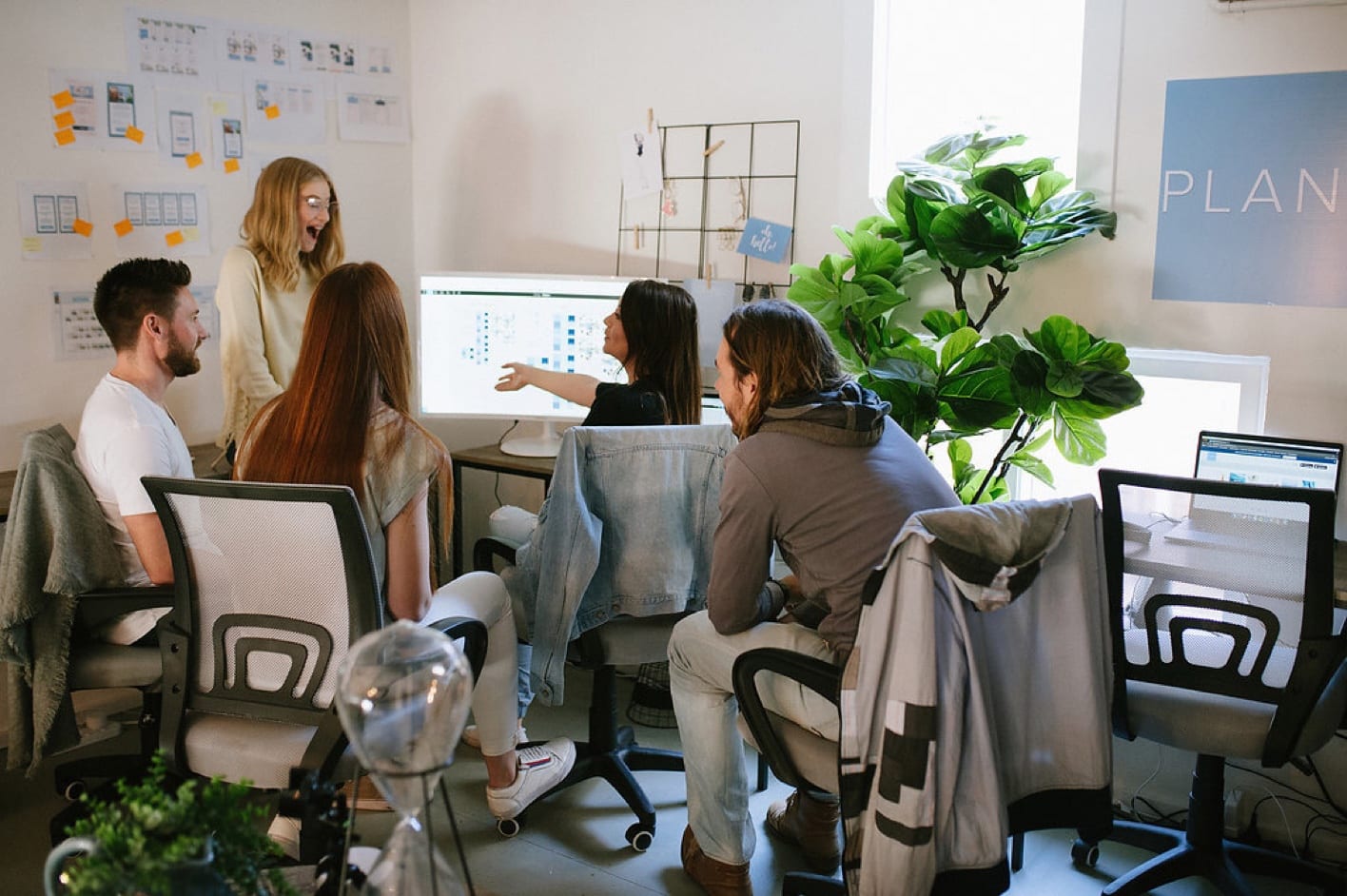 How Vero helps Plann cater to the needs of an agile startup that's scaling up quickly