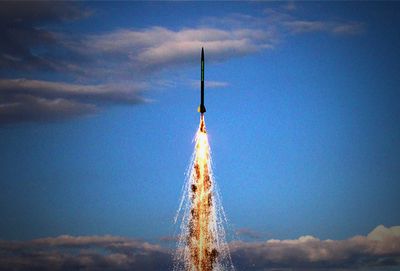 How Vero Increased Blog Subscribers By 150% In Four Weeks
We more than doubled subscriptions to Vero blog email marketing list in just four weeks.
50-60% of all SaaS free trial signups read at least one blog post. The increase in subscribers has directly increased trial signups.
The biggest driving factor to the increase was focusing on a single metric. The following three headings explain the core areas we re-worked in order to increase our subscription rate.
1. Personalize your blog for each reader
Treating your customers as individuals never fails to increase conversions.
Nearly all blogs use these elements to attract email subscribers:
A post-content call to action after each post,
A form or ads in the sidebar,
Some form of pop-up.
As we were already using variations of all three of these elements we decided to personalise each element based on the reader. This is what we did:
Personalize the call to action at the end of each post
Every post you write a post you should have a call to action afterwards.
If a reader has come this far it is highly-likely they are invested in what you've written. If they've found your content useful then there is a good chance they'll want more and, consequently, subscribe.
Personalizing the call to action at the end of blog posts to include copy that is relevant to the article above improves the relevance for the reader. This in turn leads to an increased conversion rate.
To start with, identifying five high-traffic posts and customise the call to action on each page by referencing the copy above.
In the example screenshot above, the call to action targets readers of our 6 email marketing lessons you can learn from Amazon post. The post introduces eCommerce readers to lifecycle email so we are aiming to provide even more valuable content in the call to action.
We used a popup to ask questions and help the reader
Qualaroo lets you ask simple questions and re-direct customers based on their personalized response.
By asking the right questions you can do two things: you can learn more about what regular readers want and offer new readers the chance to subscribe.
In the popup on the Vero blog we initially ask readers this question:
Customers that select the third option are re-directed to an offer to subscribe:
With some A/B testing it is easy to test different questions and scenarios and work out what converts most effectively for your blog or website.
Qualaroo's on-site survey tool alone increased conversions by 25% on the Vero blog.
We treated first-timers differently
Showing first-time readers different subscribe options to the rest of the blog visitors can maximise your subscribe rate without interfering with regular readers' experiences.
New, unsubscribed, visitors see this header on the Vero blog:
New visitors will also see a link to a dedicated landing page in the sidebar.
The aim here is to lead new visitors down paths that explain what the Vero blog newsletter is all about and give them a chance to subscribe, whilst hiding these elements from those customers that read each week.
2. Use your valuable content to it's full extent
To use your blog as a successful acquisition channel you need to ensure you are consistently and regularly writing top-quality content.
As you've already put hours of hard work into researching and writing your posts, you should analyse those posts that are successful over the long-term and feature these posts as content you keep reserved for subscribers only.
This means new readers have to subscribe in order to see them, giving you another opportunity to increase your subscriber-base in return for something that you have already validated as truly valuable.
One ideas is to 'advertise' these featured posts on your own blog and drive readers to the subscriber-only content.
On the Vero blog we use little 'ads' in our sidebar to encourage readers to visit some of our most successful posts.
To view these case studies, customers are asked to subscribe:
By customising the sidebar depending on which article your readers are viewing you can combine the personalisation from point one above with subscriber-only content to increase your subscription rate even further:
This technique accounted for a 30% increase in subscribers on the Vero blog.
3. Use a dedicated landing page
The majority of the time the calls to action on your blog will be in the sidebar or the header.
This has many benefits but it lacks one prime advantage: you don't get much room to sell why your customers should subscribe.
AWeber make great user of a dedicated landing page to increase their blog subscriptions. It gives them the chance to describe what you'll be receiving and why it's valuable.
Implementing your own dedicated landing page lets you do two things:
Link to this page for new customers, selling your newsletter and it's value.
Link to this page from external sources such as slideshare, videos, Twitter and other sources – it's a ready made lead capture page if done correctly!
As mentioned in point one, new readers of the Vero blog see both a banner on the right sidebar.
Similarly, all unsubscribed users will see a link in the header 'subscribe now' area. In this case, if a customer isn't ready to subscribe straight up then the landing page acts as a second chance to convince them that they should!
Here's the dedicated landing page we've been using:
The dedicated landing page should be simple and focus solely on new subscribers as the primary goal. A/B testing this landing page will help you optimise your subscribe-rate to the maximum but starting off with a long-form page that focuses on copy is a good way to go.
The plugins and tools used here
Every one of these tactics was implemented on WordPress. Here is a list of resources:
How-to: An advanced email capture form
Vero customers generally add customers to their database using Javascript. This works well but there are scenarios when it'd be nice to have a traditional HTML email capture form you could put on your blog or all around your website.
All of the forms on Vero's website use this methodology. Filling any of them out will lead you to a page like this:
Note the thank you note at the top
Although currently in beta we've been testing a subscribe form just like those you might have used with Mailchimp, AWeber or other ESPs but a little smarter. Here's what it can do:
Adds subscribers to your Vero customer database, not just a single list.
Tracks an 'event' when a subscriber fills out the form, letting you trigger or filter individual or series campaigns.
Redirect to a page of your choosing on success or failure, meaning you can re-use the same form in many different places with many different uses.
Capture as many attributes as you want (name, age, location, whatever you ask) and store this as well.
All of the forms on our email marketing resource pages, the header and in the post-content calls to action use variations on the same form.
If you want to hear more email Vero support and sign up for a free trial. We'd love some email addicts to check it out!
Try these things today
What tactics have you used to increase the subscription rate on your blog?
We'd love to hear in the comments!
---
Want to send more personalized mobile and email messages to your users?
Check out Vero, customer engagement software designed for product marketers. Message your users based on what they do (or don't do) in your product.
Learn more about Vero and consider signing up for a free trial. No credit card required.