A Picture is Worth A Thousand Words Or A 42% Higher Click Through Rate
When we analyzed the data from over 5,000 campaigns we found something powerful: campaigns with images had a 42% higher click-through rate than campaigns without images.
Since Vero helps you increase your email marketing conversions we care a lot about tactics that actually get results.
We're big believers in data-driven decisions so we have put together some data that will help you make more informed decisions.
A few things to note:
These campaigns spanned both blast/newsletter campaigns and automated campaigns.
The results include true images only (i.e. we didn't count tracking pixels of course).
The 5,000 campaigns used were a subset of those we've sent on behalf of our customers and were selected across a range of formats and industries to get a macro-level view of what affects clicks.
We split out campaigns with less than 3 unique links from those with more than 3 unique links as the results vary considerably and, from experience, the goals of these sorts of campaigns differ dramatically (digests vs. single-goal campaigns). The most interesting result is for campaigns with 3 or less unique links and that is what we'll talk about in this post.
The results
So, the hard data says: emails with images convert almost twice as well.
A little more behind the numbers: – 80% of emails had 5 images or less. – The largest number of images in a campaign was 27. – Campaigns without images and more than 3 unique links had an average click-rate of 13%.
Some extra data, broken down by number of images:
It's clear that those emails with images did have a higher click-through rate than those without. It's also clear that the peaks are at 1 image, 3 images and 5 images.
What hypotheses can we draw from this data?
After qualitatively reviewing a portion of emails with 1, 2 and 3 images it appears that most of these emails have a header or footer logo, a main (body) image representing the content and perhaps some other secondary image. It appears that in most of the campaigns that have 1 or 3 images use these images to enhance the focus of the email, not distract the reader with tens of options. They also often have the image as and extra link: hence the bump in clicks.
Emails with 5 images are likely to either contain a number of graphic examples, or more commonly, a series of product photos (that are linked). A classic example would be a newsletter with a set of three recommended products. In this instance it is highly likely that the images are the key call to action and that the recipient is highly engaged.
Although images are not always best there is a strong case that you should test whether including an image or two in your next email campaign is effective for your audience.
Some final thoughts
Whilst doing this research we noticed an interesting fact: Vero customers have a high average unique click rate, at around 7%. This is much higher than the average based on data provided by MailChimp, which show most industries have a click-through rate less than 4%.
This is great and supports the continued hypothesis that segmented and automated campaigns provide context which leads to higher conversions than newsletter campaigns.
What do you think?
What do you make of these aggregate numbers?
If you liked this article, do three things:
Subscribe below as we're going to be sharing lots more data like the above.
Leave a comment and let us know what other data you'd like to see!
Read next: how to increase the click-through rate of your welcome email.
Want to send more personalized mobile and email messages to your users?
Learn more
Customer story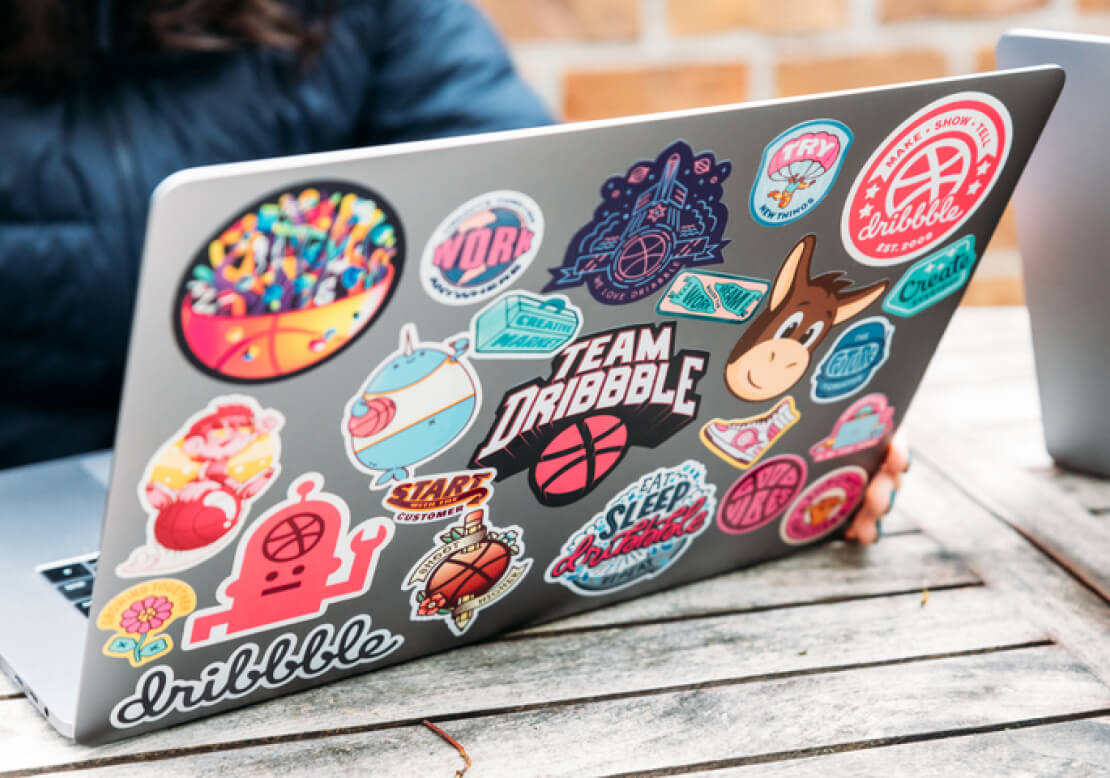 How Vero helps Dribbble take full advantage of their customer data to improve personalization