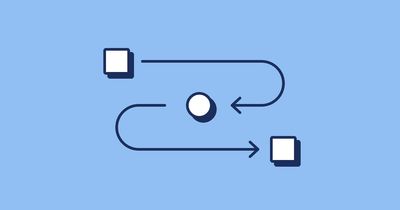 How to create an email onboarding sequence
Imagine you're visiting a new country, and you have a tour guide to show you around for the duration of your trip.
Now imagine the tour guide helps you out on the first day, and then leaves you to figure it out on your own for the next week. That would be pretty disappointing, wouldn't it?
This is a good way to look at your new trial subscriber or user experience. You use email onboarding sequences to:
Help new users learn how to use your product
Highlight essential case studies and resources
Maintain engagement throughout the trial to boost conversion rates
Your SaaS onboarding emails are a roadmap for new users and a valuable line of communication for you, which means it's worthwhile to invest some time into them. In fact, sending a series of emails to a new subscriber generates, on average, 51% more revenue than a single welcome email. 
So how do you set up your onboarding email workflow to help new users and maximize conversions? We'll explore your sequence must-haves one by one. 
What makes a successful email onboarding sequence?
There are plenty of platitudes to describe the benefits of an onboarding email sequence that are a bit abstract. For example, "help users become successful" or "get users to use key features." 
There comes a time when you need to put metrics where your mouth is, though. Here are the things you should set as goals to make sure your email onboarding sequence is successful.  
Thoughtful design
Take the time to think through your onboarding flow and user experience logically. Rather than randomly selecting features to highlight or case studies to share, consider who your user is and what they want to do. 
What benefits will be most enticing to them, and which actions help them realize value fastest? You need to be able to list what steps you'd like a user to take before you start writing emails.
Remember that you don't need to get it perfect on the first try, but having a documented reason behind your choices helps you test and evolve later.
In the example from Grammarly below, they present new users with integrations that bring the app to you, no matter where you write. Why may they have chosen this as the first step they want users to complete?
By installing Grammarly on your browser or word processor, your writing is automatically checked without having to login. If you can help users realize value with as little effort as possible, they may be empowered to take the next step. 
Understand critical feature adoption
Some features are more impactful than others, and you have to make sure that new users are taking advantage of cornerstone tools. If users aren't taking important actions, such as importing data, you may choose to send follow up messages to help them along. 
For a task like this, you should set up a cohort analysis to identify core feature adoption. By grouping users together and monitoring their actions, you can gauge how effective your onboarding sequence is at driving adoption. 
For example, you may group users together by signup date. Comparing how well each group retains or grows based on which iteration of the onboarding sequence you sent gives you an idea of how effective your emails were. In the graph below, they've used the date of first purchase to track spending over time. 
Increased engagement rates
Emails are a perfect reminder for users to log into your app over and over throughout their trial. Therefore, you should plan to see increased engagement rates when you send your user onboarding emails. Monitor a few different engagement metrics such as login frequency and session duration, in addition to click-through rates on your emails. 
Increased conversion rates
You send onboarding emails to free trial users, so it makes sense to track conversion rates. Implementing a full onboarding email flow will likely always drive more conversions than a standalone welcome email, so you don't need to A/B test users between having a sequence or not.
Instead, compare conversion rates moving forward to what you saw before you had a series, and save A/B testing efforts for optimizing your email sequence.
Below is an example of conversion rate comparison in Vero.
Increased retention rates
A spike in conversion rates is wonderful, but you also need to play the long game (aka retention) with your onboarding emails. In theory, your conversion rates will increase because more users are regularly engaging throughout their trial and understanding the value of your product. 
Getting users engaging with the right mix of features for them is as important as the engagement itself. While you can't rest the responsibility of long-term retention solely on your onboarding emails, it's worth it to review how cohorts of users who receive the sequence perform over time. 
The two types of trial user email sequences
Email onboarding sequences support trial users as they're getting started, but how are they set up? There are two main types of email automations you can choose from—time-based and action-based. 
Time-based emails
Time-based onboarding email sequences send on the same schedule for every user, regardless of how a person is interacting with your product. These are simple, one-size-fits-all strategies. 
For example, Slack sends a roundup of tips that all users can enjoy. There's nothing that indicates it's personalized, so it's likely set up to send at the same point for each new user. 
While action-based emails require a little more planning, they are considered best-in-class these days. That's because sequences based on user triggers deliver valuable information based on what users have actually done, making them more relevant.
Also Read: How to get started with B2B marketing automation
Action-based emails
As the name suggests, action-based or triggered onboarding emails are based on user actions. If time-based emails are one-size-fits-all, triggered onboarding sequences are like a bespoke suit.
These automations are triggered by something a user has done, or hasn't done, and create a more tailored email experience.
If a new SurveyMonkey user creates a survey, but doesn't send it, the company sends reminder emails like the one below. The header addresses that the user has a draft waiting, and the email talks about getting feedback on the survey.
Rather than simply saying, "you forgot to send your survey," the email offers advice to overcome a potential roadblock.
You may use an action-based email to send a reminder when someone's activity has dropped off, or to introduce the next feature to someone who's advancing through your app ahead of schedule. Triggered emails require a little more planning and setup, but you can always start simple with an automation or two. 
6 of the best SaaS onboarding emails to include
Onboarding emails are most effective when they're personalized to your audience and segmented by user personas and the actions of recipients. However, you don't need to reinvent the wheel to create a sequence.
You can start by building your sequence around these six essential onboarding email examples.
Welcome email
The welcome email is your first chance at making an impression with a new user, and yet only 39% of brands send a welcome email. This first email should be sent immediately after signing up and use momentum to get them started. 
You should thank trial users for signing up and celebrate the fact that they chose to try something new. The welcome email can also re-introduce your company and unique selling points, plus provide some next steps. 
Automate it
Even if you plan on setting up a fully time-based onboarding email sequence, the welcome email needs to be automated. The trigger is when a new trial user finishes sign up, though you could also add an "abandoned cart" style sequence for trial users that begin signup but don't complete it (though, it is critical to be mindful of data privacy laws). 
Headspace uses their welcome email to celebrate the new user's progress and let them know how the company will support them. They start by noting that by taking this first step, the new user has already made progress on their goals.
Then, they move onto the benefits of using the app and the CTA "start with the basics." The welcome email also includes social proof, in the form of science-backed methods.
First step email
Every piece of software has a critical feature or setup step. For example, your users might need to integrate your app with their current tools or import data to get started. Or, there may be an essential first step, such as creating a team, project, or campaign within your app.
No matter what the first step is, it's useful to have an email calling attention to it and encouraging users to take that step. This message should be all about reiterating the value of your product.
Automate it
You'll typically send the first step or getting started email the day after a trial user signs up, making it a time-based message. There are a few ways you can use marketing automation and triggers to improve this type of email.
First, you could skip sending the email if a new user takes the step after the welcome email. Second, you can send reminder emails about this important step if a few days have passed without a person completing the task.
Square's essential first task is having vendors accept payment, and if a new user hasn't done so within the first three days, Square sends the reminder email below. The message points out the benefit of Square, which is being able to accept payment in many forms. There's a clear CTA at the top of the email, plus details about each payment method below. 
Feature spotlight email
Your team has worked hard to create a product you're proud of, so go ahead and show it off a little! You can use your free trial emails to highlight a few features, but you'll need to show some restraint.
Trial users are still learning your app, and showing them too much at once could be overwhelming. Choose a few top features and let users know what they can achieve when they use them.
Automate it
Trial users progress through product adoption at different rates, so you can use automation to speed up or slow down your sequence. For example, you may trigger feature spotlight emails each time a user interacts with a previously-mentioned feature.
This way, the person receives information when they're ready for the next step—not too early or too late.
ProdPad automates their onboarding email flow by adding more time to a user's free trial each time they complete a task. The feature spotlight email below lists a few next steps, as well as the "reward" for completing it. While you don't have to include a gamification element, as ProdPad did, this email shows you the power of planning the exact steps you want new users to take.
Case study or content email
The free trial is an opportunity for users to get to know your company and customers, not just your product. Sending emails with case studies is a great way to highlight social proof, as well as help trial users imagine what's possible.
You can also use content to help customers work through their projects, setting you up as a useful tool and a knowledgeable resource.
Automate it
If you aren't sure what each user is interested in, let them show you. You can create workflow triggers for actions such as interacting with a piece of content. If a trial user downloaded an ebook before signing up for their trial, then you can send related blog posts in your onboarding sequence.
You could also set up a trigger to send additional information if they click through an email to a blog post.
Shopify does an excellent job of producing and sharing content that's adjacent to their product. Their content email highlights a free "Dropshipping 101" class, which an entrepreneurial user might find useful.  
When you're planning content and onboarding emails, consider what's going on in your user's life. What motivated them to sign up for your product at this time, and what related topics could they be interested in?
Call to action
There comes the point in a free trial when a user needs to upgrade. Be sure to give trial users notice about how much longer they have on their trial, and what will happen once the time is up. For example, can they still access data once the trial period is over? You can also use call to action emails to present pricing options. 
Automate it
A highly-engaged trial user may be ready to upgrade before others, and you can use triggers to customize your call to action emails. When planning your onboarding sequence and trial experience, think about what level of engagement or feature usage an ideal user would have. This could be login frequency, the number of features used, or some other engagement benchmark.
Once a trial user has completed those steps, it can send the signal to your marketing automation workflow to send the CTA email.
You'll likely want to send a few calls to action, as FreshBooks does. The first upsell emails may focus on the benefits of your service along with a simple CTA button, or an offer to talk to a customer success team member. Future emails, like the one below, could also mention specific monthly plans or upgrade offers.  
Re-engagement
Sometimes a trial period comes and goes without a conversion. Just because a user didn't upgrade during the trial period doesn't necessarily mean they aren't a good fit, though. Re-engagement emails remind users that it's time to upgrade. You can also use this opportunity to ask users why your product wasn't a good fit.
Automate it
You don't need to send a re-engagement email to a user who upgraded to a free trial, so converting should remove a person from your onboarding sequence. If you want to customize your re-engagement further, you can set up triggers to periodically send content based on the user's past interests or segment.
Squarespace uses its winback email to offer assistance or a trial extension. The headline lets users know Squarespace is still ready and willing to help, and the email gives vital information about the fact that the user's website isn't live on the web. In addition to an extended trial offer, Squarespace has a webinar to help users with setup.
Email onboarding sequence best practices
Focus on what success means to your users. Happy, engaged users that feel they're making progress on their goals will stay with and recommend your company. Therefore, your goal is to understand what success means to them and work backwards to create an onboarding email sequence that gets them where they want to go. 
Set a clear purpose for each email. Your onboarding sequence is precious real estate, and each email should have a defined purpose. Pick a single objective for each message, such as driving action or teaching a user about one topic. Universe uses a short email focused on creating an event. 
Celebrate and support users. You have an opportunity to be a trusted resource, and you should do all you can to help users. Celebrate their progress and cheer them along their journey.
Always focus on providing value first. You're here to help users, not just ask them to open their wallets. Talk to users about what they want to learn and achieve, and then create content and highlight tools to fulfill their jobs to be done. Affinity offers up forums to chat with other users, tutorial videos, and help documents. 
Share your brand perspective. What sets your company apart? Use onboarding to explain why you do what you do, and how your company is different. It's also nice to highlight the people working behind the scenes. For example, Asana has a message about "How Asana Uses Asana" that highlights how team members use the app in their workflow. 
Take time to teach. Make sure that you leave room in your sequence to share valuable content and resources. Rather than coming off as sales-y with constant promotions, you can teach users about related topics and position yourself as a thought leader. 
Want to learn more about the must-have emails to send your customers? Check out our guide to lifecycle marketing.
---
Want to send more personalized mobile and email messages to your users?
Check out Vero, customer engagement software designed for product marketers. Message your users based on what they do (or don't do) in your product.
Learn more about Vero and consider signing up for a free trial. No credit card required.