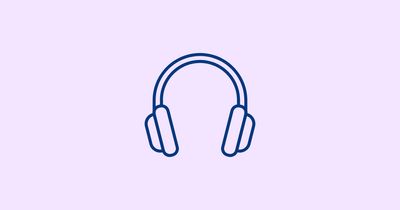 B2B Marketing Insider Podcast Features Vero's Email Marketing Growth Story
Our co-founder and CEO, Chris Hexton, recently joined the Webprofits team on their podcast, B2B Marketing Insider, to chat through how we developed a new category of email marketing software.
After listening back to the episode we realized how epic last year was for our team. Pandemic challenges aside, in the last 12-months we've realigned our business goals and come to better understand what our customers want from email marketing software. On the back of that we've designed and launched a new product: Vero Connect.
The beginning of a new year felt like the perfect opportunity to share how we turned 80 user interviews, hundreds of hours of brainstorming and some epic Miro boards into a new category for email marketing.
An eight-year itch
In 2012, Vero's co-founders emerged from the Startmate accelerator program with a fresh idea for a sophisticated customer messaging platform. After noticing a gap between the high-end and low-end email marketing platforms the pair got busy building a mid-market alternative to help businesses capture and capitalize on customer activity. 
Not long after launching our marketing automation tool, Vero Connect, users like Canva, The Iconic, and Airtasker got onboard. Fast forward to today and Workflows is used by hundreds of global marketing teams to power millions of messages across multiple channels. It may sound like a straight line to success, but the process was anything but linear. 
After eight+ years of building Vero from the ground up, it was time to realign our thinking and consider how to add value for another eight years: as a product, team, and business.
We hinged our discovery around three key questions:
What are our ambitions:where do we want to go?
What can we do that's truly unique and innovative?
What else can we do to add value for our customers?
To find the answers we asked ourselves, and our customers, some pretty big questions.
Diving deep into discovery
We've always listened intently to our customer's needs and tuned in to macro trends across the industry.
When we unpacked the consistent feedback we were hearing and thought through shifting industry sentiments, we noticed some big changes in both marketing teams and the data tools they were using.
We formed an early hypothesis that more-and-more frequently business are managing their own, internal "data platforms" with accurate, powerful information about their customers. Moreover, these businesses don't want to pay an email marketing tool (or any marketing tool!) to store this data a second time.
Giving customers the choice as to whether they store data with us felt like a natural step. Taking this idea of "modularity" further we then hypothesized that the monolithic email marketing platforms out there have become so feature-rich that many customers who originally signed up to a platform to simply send marketing emails are now unwilling overpaying users of a full marketing suite. In reality many businesses are only using a small portion of the full functionality, but you're likely paying for all of it. It soon become clear to us that the process for a business to send an email to their customers had become costly and complicated.
After conducting over 80 interviews with customers and non-customers over hundreds of hours we pulled together four core pillars for product development.
Startups and scaleups need transparency over software costs as they scale.
Marketers and product marketers need confidence that they're sending the right messages to the right people.
Engineers and data teams want a more secure and scalable way to connect their customer data.
Modern marketing and product teams want more control over their customer messaging.
After consolidating our early thinking into a series of clear hypotheses, we developed an MVP which we took back to customers and non-customers for validation.
A data-driven conclusion
After months of research, design, and feedback, we arrived at Vero Connect, the world's first email marketing platform built for the modern data stack.
In a nutshell, baseless email marketing gives product and marketing teams a better way to send messages to their customers. Unlike traditional email marketing platforms Vero Connect doesn't store your customer data, it connects to it where it already exists. 
In today's world, when you sign up to a bigger email marketing player you need to connect and store your product and customer data within their platform before sending a campaign. This is where the bloat begins.
Vero Connect is fundamentally different. We don't want to store your customer data: we just want to plug into it where it's already stored. Not storing user data means we don't have to recoup storage overheads. Unlike other email marketing platforms we only charge our customers for messages they send, not the amount of contacts they store.
Duplicating your customer and user data into your marketing software is unnecessary because it already exists. So many marketers don't realize they're replicating their user data between multiple platforms.
In setting ourselves, and our users up for sustainable success, Baseless is built for users of varying degrees of technical sophistication.
Larger businesses with mature data pipelines are generally using data warehouses like Amazon Redshift or Snowflake. For these users, it's a case of connecting directly to the data and running queries via the built-in SQL editor.
For bootstrapped startups or smaller teams using tools like Google Sheets, Airtable, or a CSV, loading an accurate audience is as simple as uploading the data into Vero and adding content.
By cutting out the bloat of traditional marketing software, Vero Connect is everything your business needs to send a B2B email marketing newsletter, and nothing it doesn't. 
Listen on
Listen to the podcast to find out how we leveraged our strong customer relationships to build out a new-to-world B2B email marketing product. You can hear how we structured our build cycles around our existing common infrastructure, and why we think the future of email marketing is about better using data you already have. 
Watch how Vero used Audience Research to create a new category for email marketing software.
Read on
We've built the first "Baseless" email marketing platform and we're pretty chuffed. Read on to discover the benefits of a warehouse-first approach to email marketing, and why we think it's a better way for businesses to use their customer data to communicate with their customers.
We're committed to building product-led, community-driven products, co-designed by the folks who use them. We'd love your thoughts on our direction, and product: email me at chris@getvero.com or get in touch with our team via support@getvero.com.
---
Want to send more personalized mobile and email messages to your users?
Check out Vero, customer engagement software designed for product marketers. Message your users based on what they do (or don't do) in your product.
Learn more about Vero and consider signing up for a free trial. No credit card required.