Growth Hacking with Email Receipts Is a Huge Missed Opportunity
Email receipts are the easiest way into an inbox, yet they're the most underutilized form of email marketing.
If you own a brick-and-mortar store, why would you pay for paper that you know customers will throw away or lose? A digital copy, delivered straight to the inbox, is environmentally friendly, easy to find and perfect for a subtle call to action. Email receipts are more convenient and less expensive and are likely the future of email marketing.
Read Also: How to Growth Hack Using Partnerships, An Online Marketing Strategy
For online services and businesses, email receipts are a necessity, but they should also be used for marketing. Just a few years ago, businesses thought of customer service as a cost center; today, customer service is at the heart of the marketing plans developed by most successful businesses. In the same way, email receipts are an opportunity for growth hacking.
Earlier this year, Jack Dorsey, Twitter co-founder and Square CEO, called receipts the next publishing medium. I'm not sure receipts are the cure for the demise of print media, but I agree wholeheartedly with the sentiment. BuzzFeed reported on Dorsey's comments:
"What if we see the receipt more as a publishing medium – a product unto itself that people actually want to take home, that they want to engage with, be fully interactive with?" Dorsey asked a room of people at the Javits Center today during the National Retail Federation's annual expo.

"What can we do with this everyday tool?" he said. "What can we build into this canvas that's actually valuable, that's independent of the product you just sold? What can you give in this communication channel, this publishing medium, that people want to engage with?"
Dorsey is right: Receipts are a missed opportunity. People want them. People need them. Email receipts are a win-win for consumers and businesses. Let's take a look at some missed opportunities and then check out a few savvy marketers who are already onto this trend.
Email Receipts: A Sad Tale of Missed Opportunities
A few months ago, I bought a restaurant gift card for a family member's birthday. I made the transaction online and received this email receipt. It's functional – if I need a record of the transaction, this works – but it's also a huge missed opportunity.
Here are a few ways this email could have resulted in a little extra revenue for the restaurant.
Included calls to action. This email is about as bare as they come. Why not include links to the restaurant's Facebook and Twitter pages? Why not offer me $5 off my next meal if I sign up to receive regular emails? I mean, at least let me know what this week's happy-hour deals are!
Partnered up with another store. If you sell gift cards on your website, you know people give them as gifts (duh). The people who buy gift cards might need another gift, too. Why not partner up with other businesses in your area to help each other grow? For example, there is a great coffee shop near this restaurant. The restaurant could share a coupon to the coffee shop, and the coffee shop could let people know about the great Mexican restaurant down the road. It's unconventional, but it could be a very effective way to earn new business.
Shown me food porn. I found the photo below on the restaurant's Facebook page. Why was this not in the email? It makes me hungry, which makes me want to eat there!
This restaurant had my permission to email me but missed out on free revenue-generating advertising. Because of constrained resources, small businesses sometimes struggle with marketing. The next example, however, is inexcusable.
That's right: Apple.
I dug through my iTunes receipts and learned two things:
I buy too many apps.
Apple sometimes includes marketing on receipts, but not always.
Apple has the luxury of data: The company knows everything about me. Some of its emails use the common (and very effective) "If you bought this, you might like this …" call to action. Apple doesn't do coupons, so this approach would have made perfect sense. The company gets 30 percent of every app sale, so it would makes sense to promote other apps in the same category. Here are a few other things that could have been done:
Pointed me to a retail location. Since Apple has my address, why not take the opportunity to let me know where the nearest Apple store is? Most locations offer free classes, sell loads of Apple accessories, offer device-recycling programs and let customers play with the newest gadgets.
Inspired me. Apple's advertisements have taken a nostalgic turn recently. Videos like this one attract a lot of attention from the technology crowd, but email receipts would be the perfect way to engage the rest of Apple's customer base.
Offered partner ads. What if Apple's email receipts actually offered ad space to developers? Many apps offer in-app upgrades; this would be the perfect place to introduce new users to those premium features.
These ideas are low-hanging fruit for any business, even for brick-and-mortar stores that don't currently offer email receipts.
Now let's take a look at a few companies that use email receipts to their advantage.
Growth Hacking with Receipts
Here's an email receipt I got from Uber recently.
Uber killed it. And it's not surprising, coming from an innovative company that has growth-hacked its way to enormous success. Here is an incredible stat from the Uber blog:
Uber spends virtually zero dollars on marketing, spreading almost exclusively via word of mouth. I'm talking old school word of mouth, you know at the water cooler in the office, at a restaurant when you're paying the bill, at a party with friends – "Who's Ubering home?" 95% of all our riders have heard about Uber from other Uber riders. Our virality is almost unprecedented. For every 7 rides we do, our users' big mouths generate a new rider.
Uber understands that the experience is what drives word-of-mouth marketing, but a $20 referral turns many Uber customers into salespeople. It's a beautifully subtle and effective way to use email receipts for growth hacking. And it's working really, really well. (Some people are actually running Facebook ads on their own dime to generate Uber referrals!)
LivingSocial includes a referral call to action in its emails as well. The company also promotes its mobile app, which is another important marketing tool.
SkillShare takes a similar approach.
And Active.com goes BIG on email receipts. This is probably overkill, but no stone is being left unturned in the quest to grow.
If your business offers customers receipts, you have a new marketing and growth-hacking opportunity. How will you use it? Let us know in the Comments.
Want to send more personalized mobile and email messages to your users?
Learn more
Customer story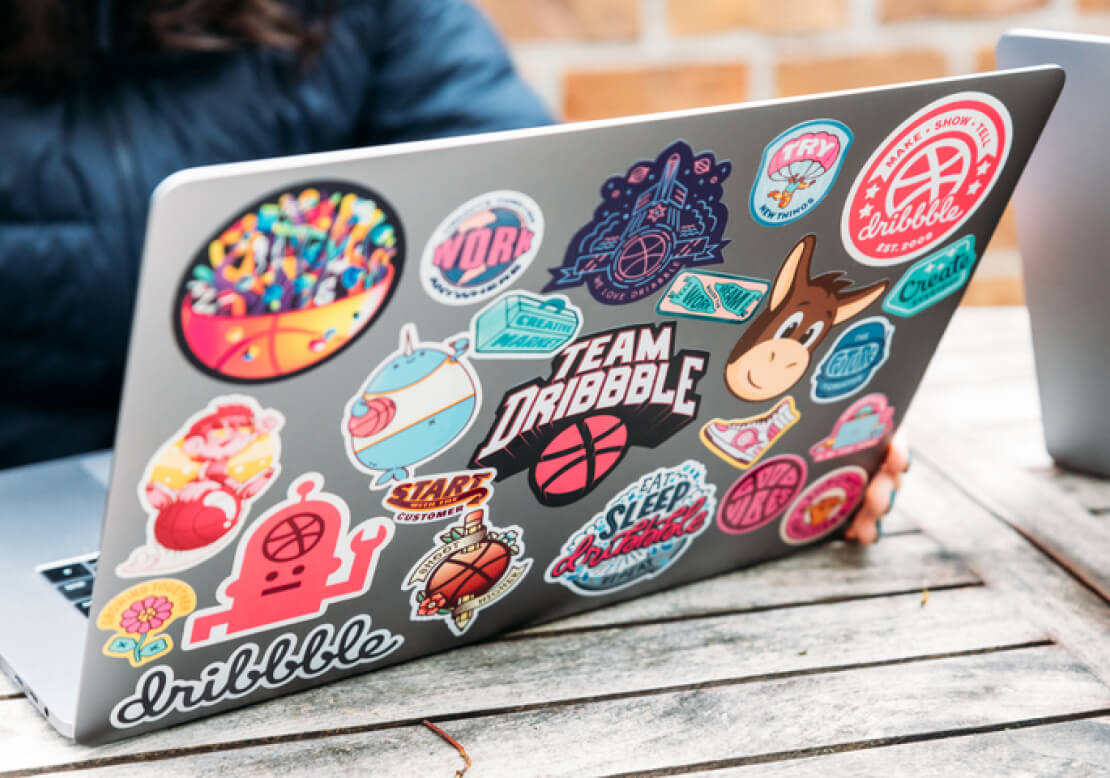 How Vero helps Dribbble take full advantage of their customer data to improve personalization