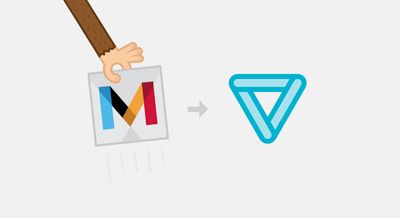 Migrating to Vero from Mandrill
If you're a Mandrill customer, last week you will have read that Mailchimp is unifying Mandrill with its Mailchimp product suite.
We have immense respect for the Mandrill platform, particularly as it is used by many of Vero's customers. With the upcoming changes, we understand that some of Mandrill's transactional customers will have questions around what Mailchimp's new changes mean for them and many of you have asked us whether Vero is a replacement for Mandrill.
We've put together this post to answer your questions head-on. Here we explain the benefits of moving your email campaigns to Vero so you can make an informed decision on what is right for you.
We've got you covered
Here are the four key reasons you'll be in good hands if you migrate from Mandrill to Vero.
Migration help. Our team of awesome engineers is here to help you with the ins and outs of migrating from Mandrill to Vero, no matter how specific your questions. Our detailed Developer Portal and Getting Started Guide will also help you get started immediately.
Amazing customer support. With team members around the world, our support is second-to-none. Customers regularly say kind things like "Your support is amazing". We're proud to work hard every day to help our customers send emails reliably and improve their customers' experiences with every send.
Transactional, Behavioral and Newsletters in one place. Vero's UI gives you the tools to collect your customer data in real time (our REST API), segment that data and send all of your emails from a single UI. Alongside sending transactional emails, you can empower your newsletters and build automated workflows to achieve even more.
Template and user management. Vero's UI tracks every email your customers have received and lets you feed this back into your segmentation, as well as view each customer's sending history individually. You can also upload and share templates so that your Marketing and Engineering teams work better together.
Common migration questions
How is Vero different from Mandrill and Mailchimp?
Mandrill is a transactional email service that lets you send raw HTML to an SMTP or API endpoint and sends these emails to customers on your behalf.
Mailchimp is a bulk marketing campaign management platform. It stores your subscribers and lists and lets you send them periodic email campaigns.
Vero takes a new approach. Vero stores your customers and subscribers in a central database, let's you track their activity online, via your backend or in your mobile application and let's you create both bulk marketing and automated campaigns in a single UI. Instead of sending HTML to an endpoint, you create your HTML template in Vero's UI and trigger it via our API.
We believe this approach helps you actually create great customer experiences across all of your messages, including transactional and bulk marketing emails. Here's why we believe this.
In the past, managing your email marketing was simple: you'd have a list of customers, collect some basic information about each of those customers and send them emails (that maybe had some basic segmentation).
In 2016, modern APIs allow you to track and learn more about your customers than ever before. The concept of event streams has enabled platforms like Segment to give businesses a way of capturing millions, or even billions, of data points about their customers.
At Vero, we recognized this trend back in 2012 and built Vero to help online businesses use the millions of real time events they were capturing to trigger email campaigns. As such, Vero is powered by an API that "plays nice" in the modern world of online behavioral data tracking.
Behind this API, Vero is built from the ground up around the concept of one record per customer. We believe that when your customers belong to a number of separate lists, the data is scattered and this makes crafting great customer experiences hard. Similarly, sending emails from your code base means you're missing context and potentially sending emails that are out of date.
Using our REST API and Javascript library, you can capture and identify the actions your customers take on your website or in your mobile application – all in real time.
Once you are capturing customer actions and storing them in Vero, you can use our UI to create advanced segments of users and use those segments to send targeted, automated and personalized emails. Our advanced features like our External Attributes tool are proof of the power of one record per customer, enabling you to pull through hyper-personalised information from your own APIs at send time, based on an individual customer's attributes.
If Vero sounds like a platform that will empower your transactional and other campaigns, signup for a free trial and take it for a test drive with our free trial.
How does Vero handle sending my emails?
Vero enables you to manage all of your templates and email logic in one central platform, outside of your code.
You can send Newsletters (promotional emails), Behavioral (workflow emails) and Transactional (password resets emails, etc.) campaigns through Vero.
One key question customers have when migrating from Mandrill to Vero is how Vero handles your email delivery. You have two options:
Most customers elect to let Vero manage their delivery for them. We use our own tiered system to handle delivering your emails, in partnership with Mailgun. We can set you up on shared infrastructure or with your own dedicated IP infrastructure, no matter the size.
Alternatively, you can connect your own Sendgrid, Mailgun, Dyn or Mailjet accounts for delivery and use Vero as a CRM and campaign management layer. We typically see large customers, or those that want to retain extra control of their sending infrastructure, take this approach. Historically, you could also configure your Mandrill account for sending.
We're happy to bring our knowledge and manage your delivery for you but, if you want fine-grained control, you can bring your own delivery provider. Vero's power is in it's CRM, segmentation and automation tools.
If you want the best of all worlds, you can in fact do both and choose which delivery option you want on a campaign-by-campaign basis.
If you have detailed questions, get in touch with our Support Team via support@getvero.com.
Happy emailing
At the end of the day, we want to help businesses send better messages to their customers.
We're proud to be building a product that helps online businesses email hundreds of millions of customers every month and we're working hard to ensure we innovate every day to help you craft better experiences for your customers.
We'd love you to check out Vero if you think our approach resonates with you. Get in touch or start a free trial.
---
Want to send more personalized mobile and email messages to your users?
Check out Vero, customer engagement software designed for product marketers. Message your users based on what they do (or don't do) in your product.
Learn more about Vero and consider signing up for a free trial. No credit card required.